Share
Join or Die makes knives (and similar tools) the old fashion way using the finest materials.
Each knife is custom and handcrafted by local Richmond, Virginia passionate bladesmith Brent Stubblefield.
Transform


The name "Join or Die" is taken from Benjamin Franklin's original woodcut published in his Pennsylvania Gazette in 1754.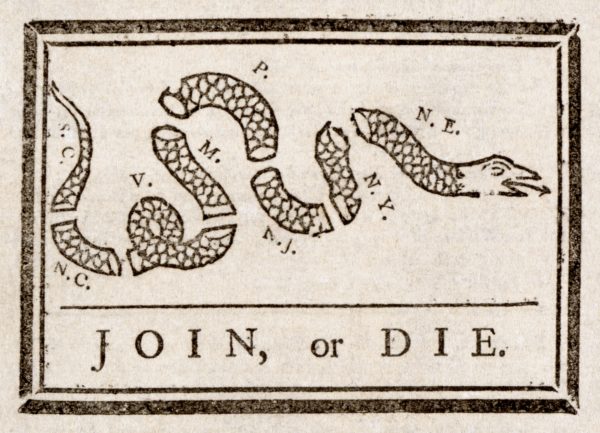 The message is simple: "unite against a common foe or fail" .
It takes vulnerability to be a community which is why Brent Stubblefield creates knives,
helping others to come together build up and grow – stronger!
•••
This year, I was lucky to receive from my beloved Dominique, who hails from Richmond, a Join or Die knife for my birthday.
I named it "Rosko" (a Cornish name originating from the Old Norse words for « deer wood »).
Links : Join or Die ; Brent's instagram