Share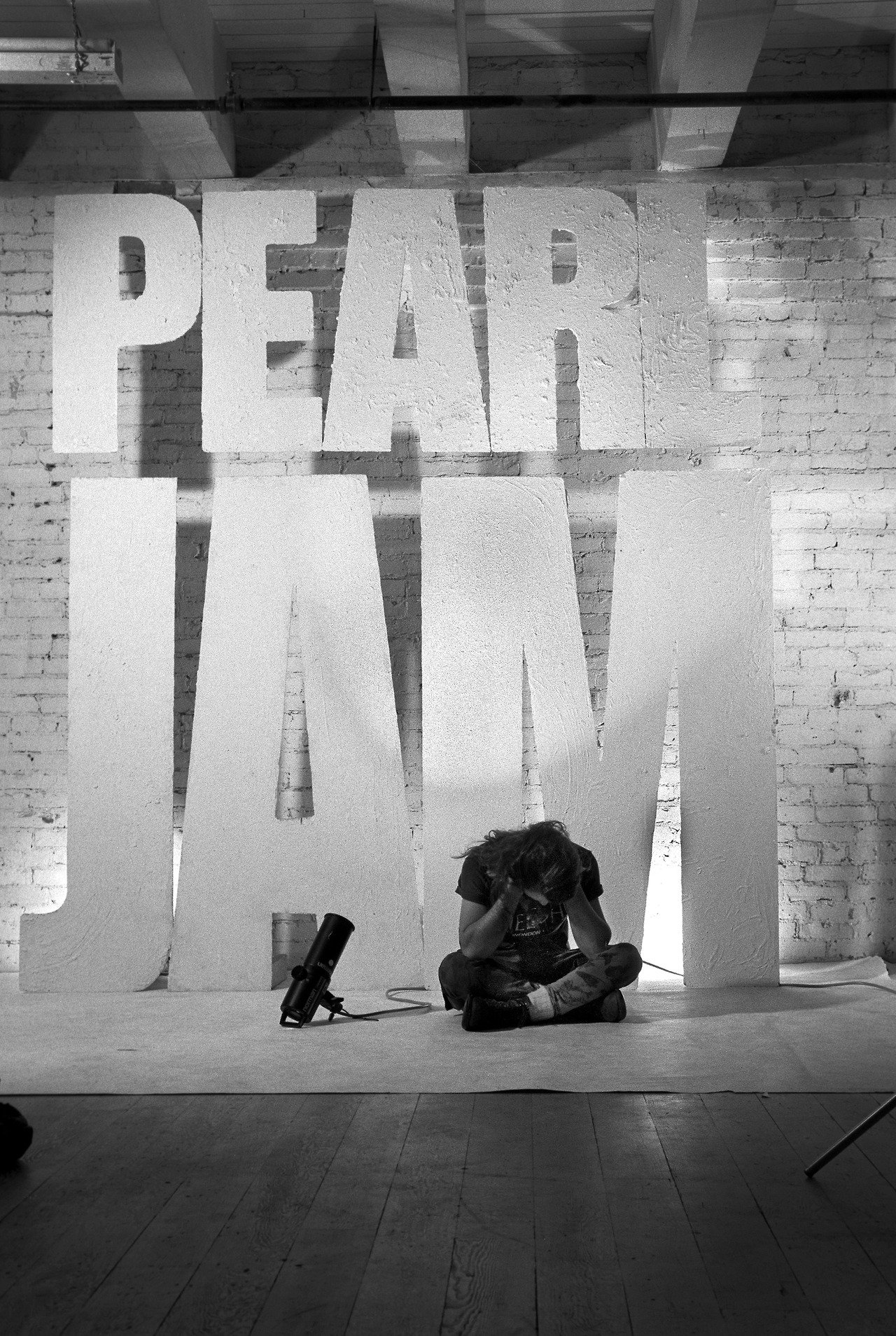 Guitarist Stone Gossard and bassist Jeff Ament had played together in the pioneering Seattle band Green River (with future Mudhoney's singer Mark Arm and guitarist Steve Turner and also Bruce Fairweather who eventually replaced Steve Turner on guitar and Alex Vincent on drums).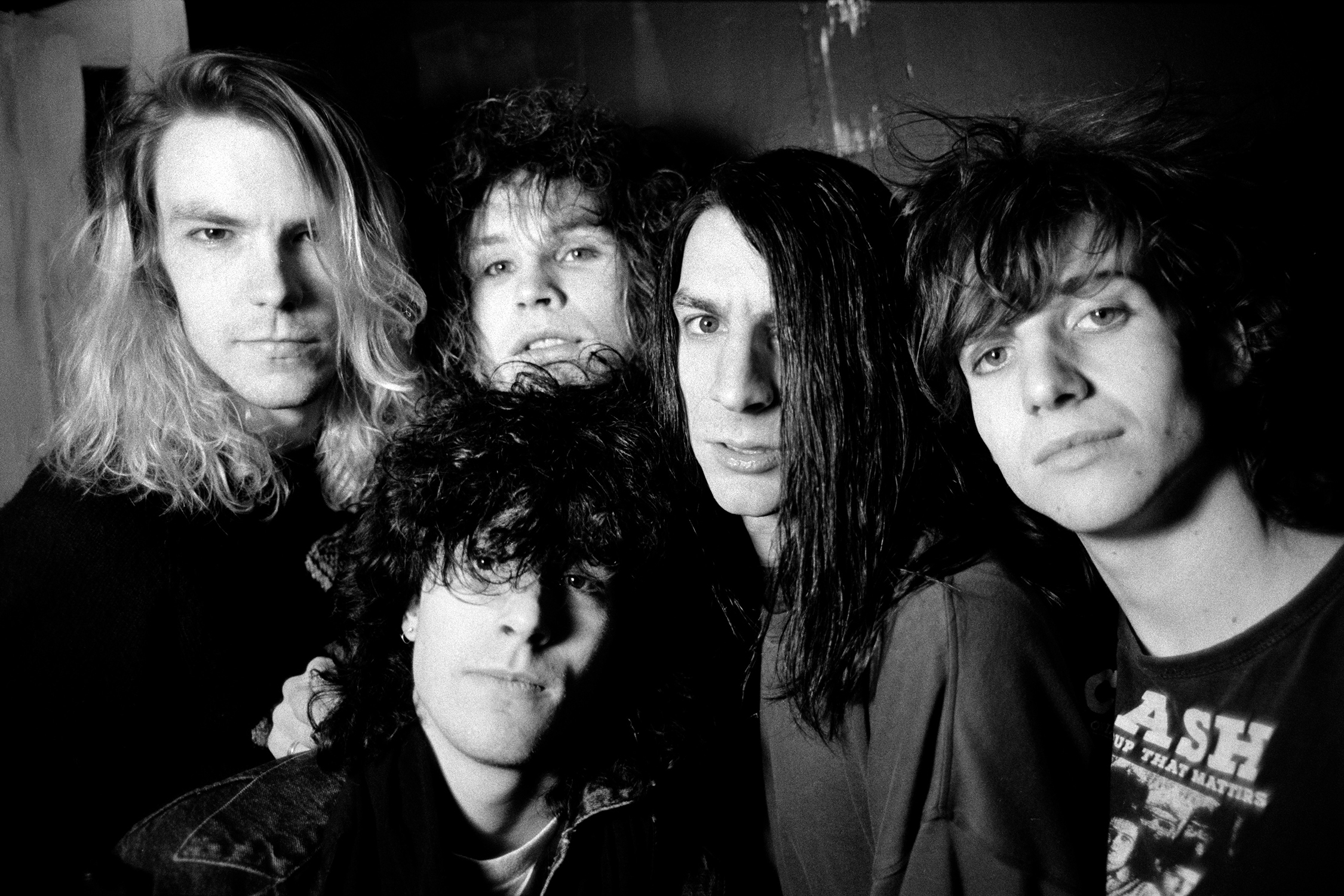 Following Green River's dissolution in 1987, Jeff Ament, Bruce Fairweather and Stone Gossard played together in Mother Love Bone during the late 1980's.
Mother Love Bone's career was cut short when vocalist Andrew Wood died of a drug overdose in 1990, shortly before the release of the group's debut album, Apple.
Devastated, it took months before Gossard and Ament agreed to play together again.
Gossard spent his time afterwards writing material that was harder-edged than what he had been doing previously.
After a few months, Gossard started practicing with fellow Seattle guitarist Mike McCready, whose band Shadow had broken up; McCready in turn encouraged Gossard to reconnect with Ament.
The three then went into the studio for separate sessions with Soundgarden drummer Matt Cameron.
Five of the songs recorded — "Dollar Short", "Agytian Crave", "Footsteps", "Richard's E", and "E Ballad" —were compiled onto a tape called Stone Gossard Demos '91 that was circulated in the hopes of finding a singer and drummer for the trio.
Fans of the basketball player, the band members of Pearl Jam originally named their group "Mookie Blaylock", but they were forced to change the name.
San Diego musician Eddie Vedder acquired a copy of the demo in September 1990, when it was given to him by former Red Hot Chili Peppers drummer Jack Irons.
Vedder listened to the demo, went surfing, and wrote lyrics the next day for "Dollar Short", "Agytian Crave", and "Footsteps".
"Dollar Short" and "Agytian Crave" were later retitled "Alive" and "Once", respectively.
Gossard and Ament heard the demo with Vedder's vocals and lyrics, and were impressed enough to fly Vedder out to Seattle for an audition.
Meanwhile, Vedder had written lyrics for "E Ballad", retitled "Black".
Vedder arrived on October 13, 1990 and rehearsed with the band (now joined by drummer Dave Krusen) for a week, writing eleven songs in the process.
Vedder was soon hired as the band's singer, and the group signed to Epic Records shortly thereafter.
Ten is the debut studio album by American rock band Pearl Jam, released on August 27, 1991.
Ten was not an immediate success, but by late 1992 it had reached number two on the Billboard 200.
The album has since been ranked by several publications as one of the greatest albums of all time and it remains Pearl Jam's most commercially successful album.
Jerry Cantrell (Alice in Chains) :
"It [Ten] was a rebirth for those guys.
They had such an unfortunate blow with the loss of Andy [Wood] right as their album is coming out.
There was a real kind of a brotherhood between all of the artists in Seattle and it was really meaningful to see them pick themselves up, start again and invite Ed and Dave [Krusen] into the band.
To have that record have the sort of impact that it has is really powerful.
It was very right for those guys all find each other and we were really, really, really happy for that — I still am.
They're one of the greatest bands in the history of rock and roll and they made one really important record together.
Black is a great record, just as a piece of work, but every track on the album I think is really important.
They started out with Alive in 91 and then Even Flow and Jeremy huge fucking song.
But Black has always been my favorite from the record.
They deserve a ton of credit for fighting through adversity and starting anew. That record is still really powerful."
This Mixtape (an extended version of the album Ten) is a tribute to my coming-of-age years listening endlessly to Pearl Jam.
Side A features the original track sequencing of the original release, from "Once" to "Deep" using the 2011's Brendan O'Brien remix/rematser versions.
Side B tracklist :
1. Release
2. Wash
3. Dirty Frank
4. Brother (with vocals)
5. Temple Of The Dog – Hunger Strike (feat. Eddie Vedder)
6. Hold On
7. Yellow Ledbetter
8. Footsteps (Live)
9. I've Got A Feeling / Everybody Had a Hard Year (The Beatles cover)
10. Just a Girl (demo)
11. Master/Slave
DAW : Harrison Mixbus
D/A Converter : SSL 2+
Cassette Deck : Nakamichi 682zx
C-90 Cassette Tape used : ADIVAN High Tech AG Type II C90
Suggested Cassette Tape : Any 80's/90's Maxell, Sony or TDK C-90 Type I or II cassette tape
For more Pearl Jam delights, check here !