Share
Swell is a folk/rock band initially formed as a duo in San Francisco in 1989 by David Freel (vocals/guitar) and Sean Kirkpatrick (drums).
The band recorded a self-titled debut album and released it on Freel's own pSychosPecificMusic label in April 1990.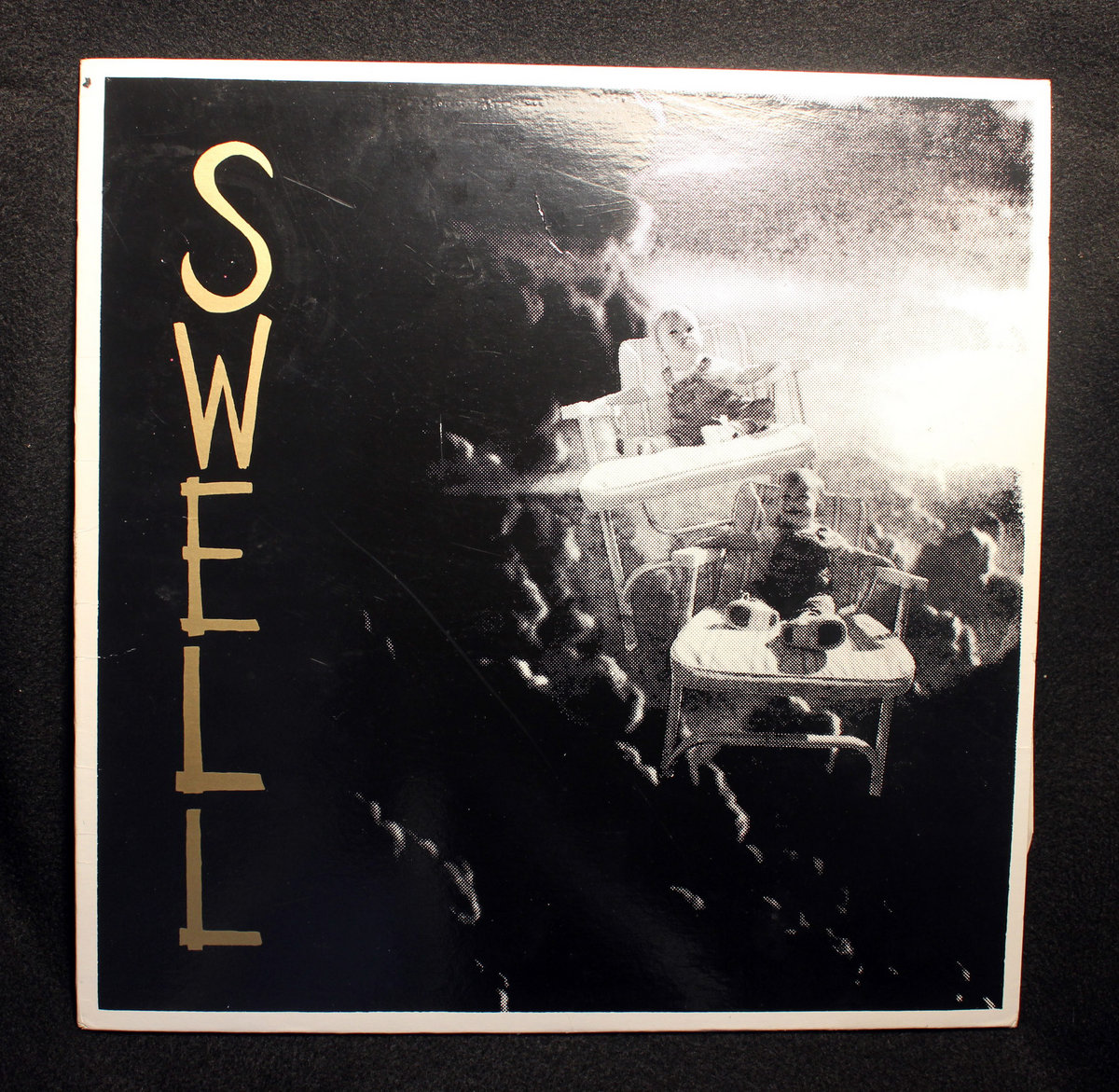 Swell's influences range from 80's post-punk bands to Pink Floyd, from folk to noise pop, as well as Ennio Morricone film scores.
Freel, Kirkpatrick and Mark Signorelli (bass) spent the summer of 1990 busking on the streets of Europe, mainly in Spain.
They returned to the States in time to pick up a support slot for Mazzy Star at San Francisco's I-Beam.
But before they even played this first US show, Signorelli moved to New York City and passed bass duties on to Monte Vallier, and John Dettman-Lytle had joined as their second guitarist.
This configuration toured around California during the fall of 1990.
Few months later, their booking agent in Belgium was calling them back to Europe to play shows in France, Germany, the Benelux and Switzerland.
That same year they recorded a second album, …Well ?, which was released in February 1992, also on the pSychoSpecificMusic label.
Though Dettman left the band soon after, Freel, Kirkpatrick, and Vallier carried on, receiving an offer from Def American to give …Well ? a wider release one year after its first issue.

They began recording their third album, 41, in 1992.
It was released by American Recordings in November 1993.
Right after, Niko Wenner (Oxbow, Jellyfish) joined them to tour on guitar, backing vocals, and keyboard during the next ten years.

Released in 1997, Too Many Days Without Thinking will be the last Swell album with David Freel, Monte Vallier & Sean Kirkpatrick.
To this day David Freel is still playing music under the name Swell.
This mixtape is a compilation of the trio Freel–Vallier–Kirkpatrick period of Swell.
It is dedicated to David Mamie (Swoan, Equus).
DAW : Harrison Mixbus
D/A Converter : Schiit Bifrost 2
Analog Signal Flow : McIntosh MA-6200
Cassette Deck : Nakamichi 682zx
C-90Cassette Tape used : TDK SA 90 (1984-85) Type II
Suggested Cassette Tape : Any 80's/early 90's Maxell, Sony or TDK C-90 Type I or II