Share
Swell is a folk/rock band initially formed as a duo in San Francisco in 1989 by David Freel (vocals/guitar) and Sean Kirkpatrick (drums).
The band recorded a self-titled debut album and released it on Freel's own pSychosPecificMusic label in April 1990.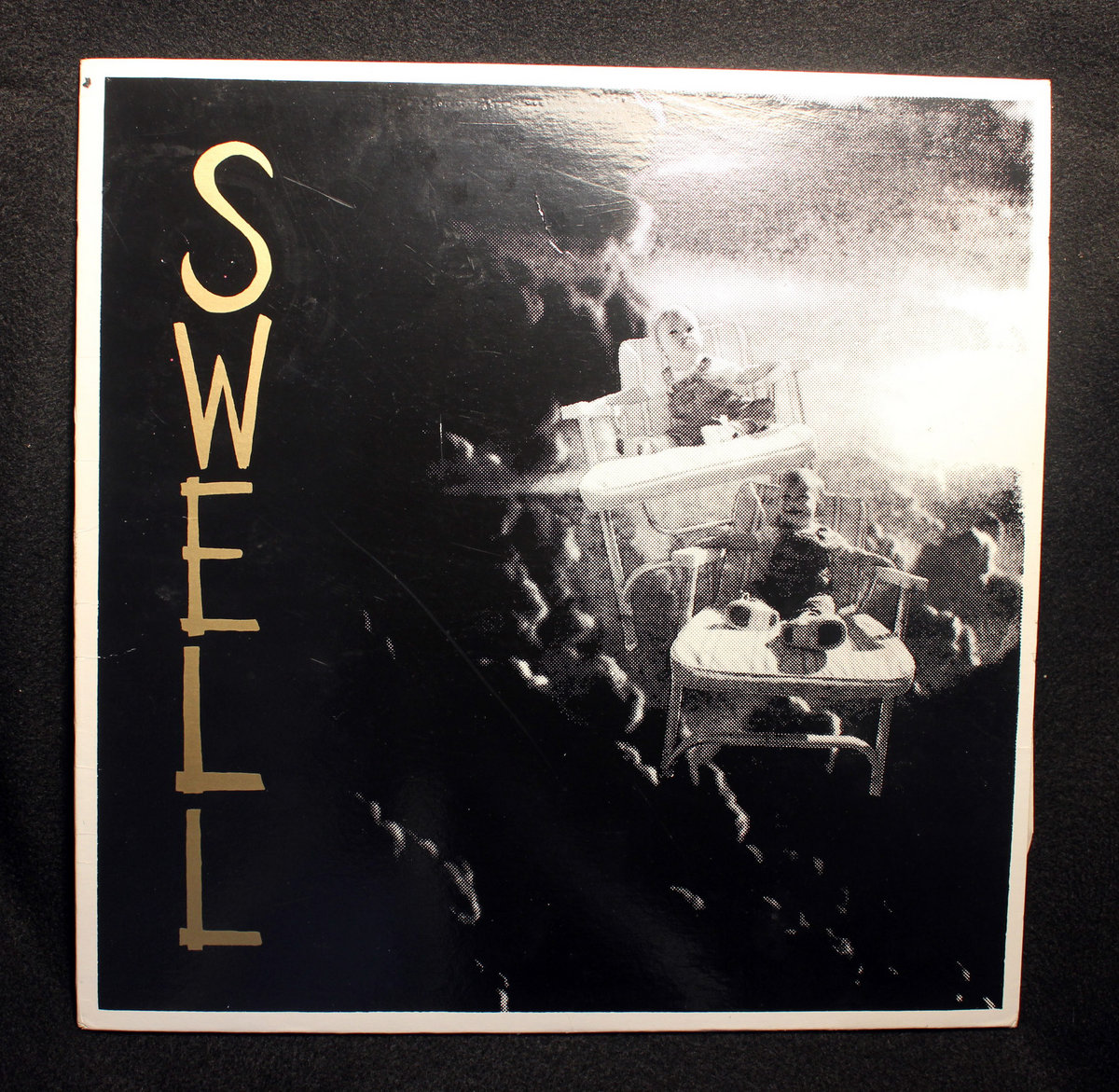 Swell's influences range from 80's post-punk bands to Pink Floyd, from folk to noise pop, as well as Ennio Morricone film scores.
Freel, Kirkpatrick and Mark Signorelli (bass) spent the summer of 1990 busking on the streets of Europe, mainly in Spain.
They returned to the States in time to pick up a support slot for Mazzy Star at San Francisco's I-Beam.
But before they even played this first US show, Signorelli moved to New York City and passed bass duties on to Monte Vallier, and John Dettman-Lytle had joined as their second guitarist.
This configuration toured around California during the fall of 1990.
Few months later, their booking agent in Belgium was calling them back to Europe to play shows in France, Germany, the Benelux and Switzerland.
That same year they recorded a second album, …Well ?, which was released in February 1992, also on the pSychoSpecificMusic label.
Though Dettman left the band soon after, Freel, Kirkpatrick, and Vallier carried on, receiving an offer from Def American to give …Well ? a wider release one year after its first issue.

They began recording their third album, 41, in 1992.
It was released by American Recordings in November 1993.
Right after, Niko Wenner (Oxbow, Jellyfish) joined them to tour on guitar, backing vocals, and keyboard during the next ten years.

Released in 1997, Too Many Days Without Thinking will be the last Swell album with David Freel, Monte Vallier & Sean Kirkpatrick.
David Freel passed away on April 12th, 2022, at aged 64.


The surviving members of Swell stated :
"It is with heavy hearts that we share the passing of Swell's David Freel, in Oregon City at 2:10 A.M on April 12, 2022.
In the years after Swell's touring schedule, David found a home and a family in Oregon. For 14 years, he continued to create; whether that be music or Vinyl On Demand, he always had a project at hand.
David led with spontaneous curiosity and an appreciation for the world around him, always learning more, he even learned how to surf.
His final released project ¡¡ GREASY !! of Be My Weapon was an example of his eccentric genius as a musician.
At age 56, he found love, bought a home, and settled down with Jen.
To his Portland family, David was a gentle, patient, and humorous friend, Uncle, and partner.
After years of travel and struggle, he had become the man he had always wanted to be in Oregon.
David is loved and missed but never forgotten.
Just play one of his songs or close your eyes to see his presence on stage.
He will be there strumming his well-loved, ramshackle 1970s Takamine.
The admirers of Swell and David Freel will mourn his loss but celebrate his life and legacy.
As David would say, live every day like it is your last and never say goodbye, but rather see you soon.
Thank you."
"David Wendell Freel was a private man.
He didn't share very much about himself, except in his cryptic lyrics where if you listened enough times, you'd find the story he was telling.
His story was often your story too.
Playing in a band was never his intention.
He didn't want to be on stage, or to be photographed, or to be interviewed.
He found that part of being in a band painful. He only wanted to write songs, and record them: to create atmosphere and convey moods.
At times it seemed that Swell did provide a perfect vehicle for channeling David's angst and existential fears ; ironically, the mere fact of being in the band and being the focus on stage caused much of the angst and amplified his fears.
It took time, but he got better at dealing with the pressure and thrived creatively. He wrote some truly original and timeless songs that will outlive us all.
David Freel, during the time I worked with him was mysterious.
I spent countless hours days months in a constant state of unwrapping the enigma that was David.
He was totally honest and yet unforthcoming, encouraging yet dismissive, welcoming yet cold, verbose yet silent, loved by many yet alone, and deadly serious yet absolutely hilarious.
The Swell days were some of the best ones of my life, also the most challenging.
What held me there was the gravitational pull of David.
I was lucky to be one of the planets in his orbit.
His demons did not get the best of him.
The fragility of his human heart stopped him.
David was becoming the man he always aspired to be.
He had plans for the future including some new musical ventures.
He leaves behind a family of friends, a fiancée, and a legion of people who loved him that he had never met.
We will miss this man.
Rest in peace, David.
David W Freel January 31, 1958 – April 12, 2022"
This mixtape is a compilation of the trio Freel–Vallier–Kirkpatrick period of Swell.
It is dedicated to David Freel.
Requiescat in pace.
DAW : Harrison Mixbus
D/A Converter : Schiit Bifrost 2
Analog Signal Flow : McIntosh MA-6200
Cassette Deck : Nakamichi 682zx
C-90 Cassette Tape used : TDK SA 90 (1984-85) Type II
Suggested Cassette Tape : Any 80's/early 90's Maxell, Sony or TDK C-90 Type I or II