Share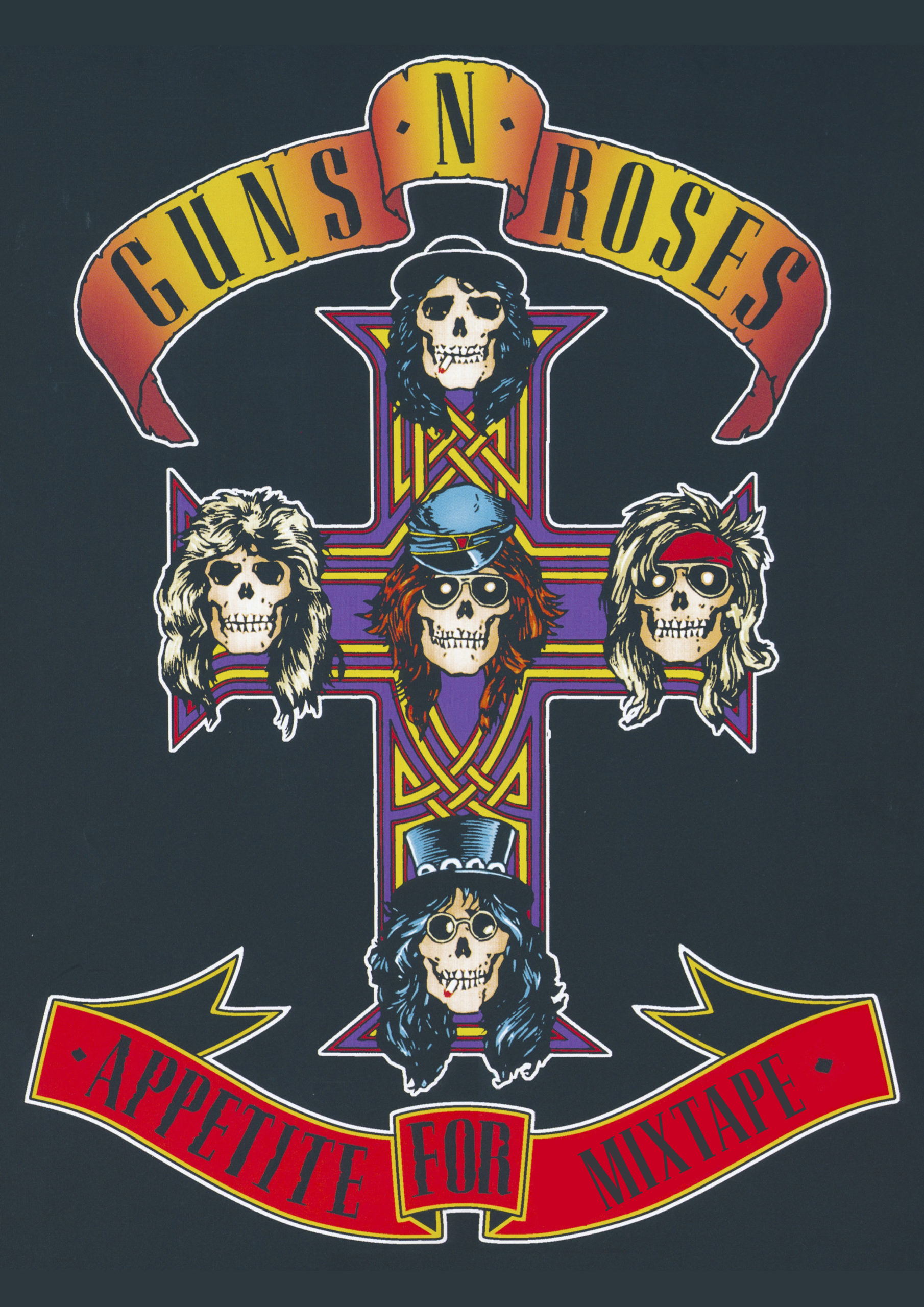 Guns N' Roses, often abbreviated as GNR, is an American Glam Metal/Hair Metal band from Los Angeles, California, formed in 1985.
When they signed to Geffen Records in 1986, the band comprised vocalist William Bruce Rose Jr. aka Axl Rose, lead guitarist Saul Hudson aka Slash, rhythm guitarist Jeffrey Dean Isbell aka Izzy Stradlin, bassist Michael Andrew « Duff » McKagan, and drummer Michael Coletti aka Steven Adler.

Their first EP Live ?!*@ Like a Suicide EP was released released on December 16, 1986, on the UZI Suicide, a Geffen Records sub-label.
Guns N' Roses' debut album Appetite for Destruction was released July 21, 1987.
With over 30 million copies sold worldwide, it is one of the best-selling records of all time.
The album underwent an artwork change after the original cover design by Robert Williams, which depicted a surrealist scene in which a dagger-toothed monster vengefully attacks a robot rapist, was deemed too controversial.
The band stated the original artwork was "a symbolic social statement, with the robot representing the industrial system that's raping and polluting our environment."
The revised cover was done by Andy Engell, based on a design by tattoo artist Bill White Jr., who had designed the artwork for a tattoo Rose had acquired the previous year.
The artwork featured each of the five band members' skulls layered on a cross.
Three years later, when the band started the Use Your Illusion I and Use Your Illusion II sessions, Steven Adler was unable to perform well due to his struggles with cocaine and heroin addiction, and caused the band to do nearly 30 takes to record "Civil War".
Steven Adler was fired on July 11, 1990.
Matt Sorum who who had played briefly with the Cult took his place on drums and keyboardist Dizzy Reed became the sixth member of the group.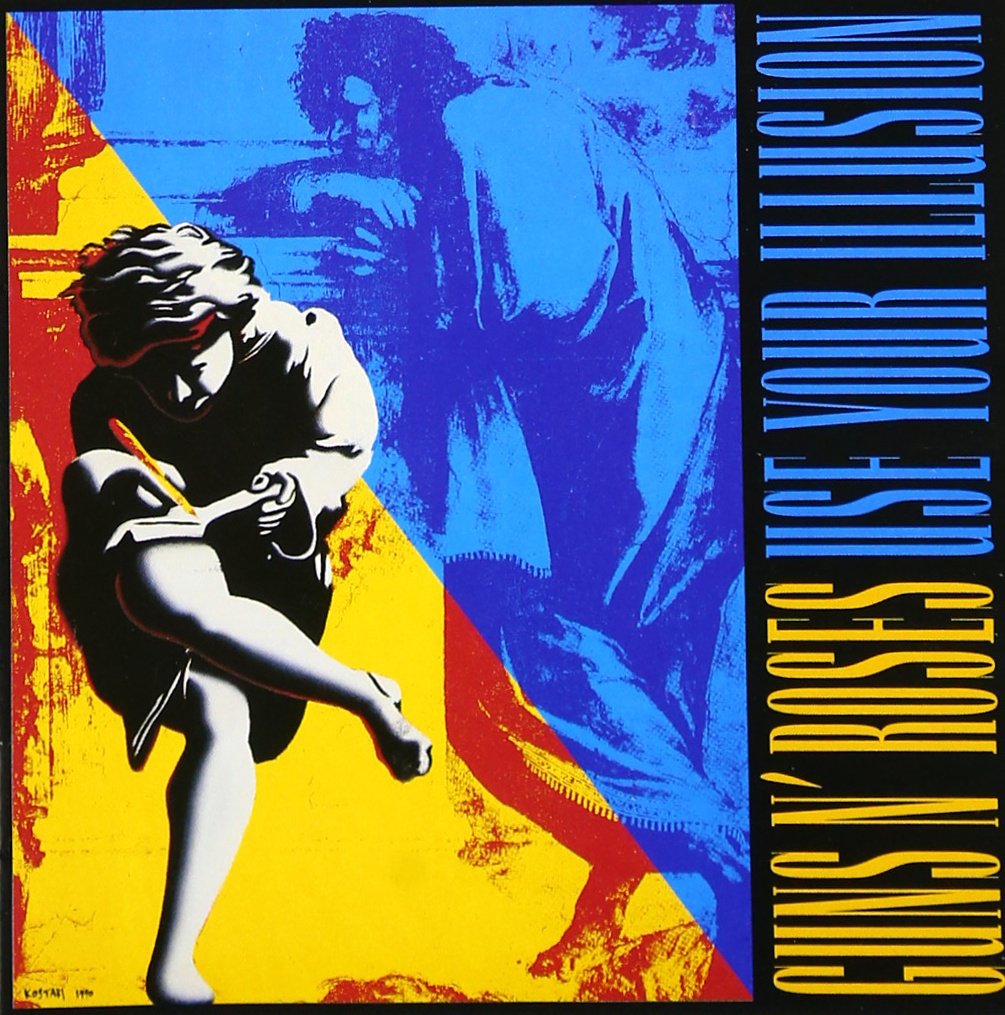 The band released Use Your Illusion I and Use Your Illusion II, on September 17, 1991.
Izzy Stradlin abruptly quit the band on November 7, 1991, in the middle of the Use Your Illusion Tour.
He cited a combination of Rose's personal behavior, his mismanagement of the band, and difficulties being around Slash, Sorum, and McKagan due to his newfound sobriety and their continuing addictions.
Stradlin later commented : "Once I quit drugs, I couldn't help looking around and asking myself, 'Is this all there is?' I was just tired of it; I needed to get out."
Dave Navarro from Jane's Addiction was considered, but according to Slash : "he couldn't get it together."
Stradlin was eventually replaced by Los Angeles guitarist Gilby Clarke.
The Use Your Illusion tour ended in Buenos Aires, Argentina, on July 17, 1993.
The tour set attendance records and lasted for 28 months, in which 194 shows were played.
The show in Buenos Aires marked the last time that Matt Sorum and Gilby Clarke played in the band, and the last time Slash performed with the band until 2016.
In August 1995, Axl Rose sent a letter saying that he was leaving the band and taking the name with him under the terms of the new contract.
He reportedly purchased the full rights to the Guns N' Roses name in 1997.
Slash claimed he and bandmates signed over the name under duress : "Axl refused to go onstage one night during the Use Your Illusion tour in 1992 unless the band signed away the name rights to the band. Unfortunately, we signed it. I didn't think he'd go on stage "
Axl Rose released Chinese Democracy, on November 23, 2008, under the Guns N' Roses name.
The studio sessions took 10 years to complete and Axl Rose hired guitarists Robin Finck (Nine Inch Nails), Ron « Bumblefoot » Thal, Brian Patrick Carroll aka Buckethead, Paul Tobias and Richard Fortus, bassist Tommy Stinson (The Replacements), drummers Frank Ferrer and Josh Freese, keyboardist Dizzy Reed and Chris Pitman.
Music critic Jim DeRogatis compared Chinese Democracy to the movie The Godfather Part III, claiming it was a "late-career installment in a beloved franchise that we never thought we'd see," but lamenting that it was "nowhere near enough to stand as an equal artistic accomplishment."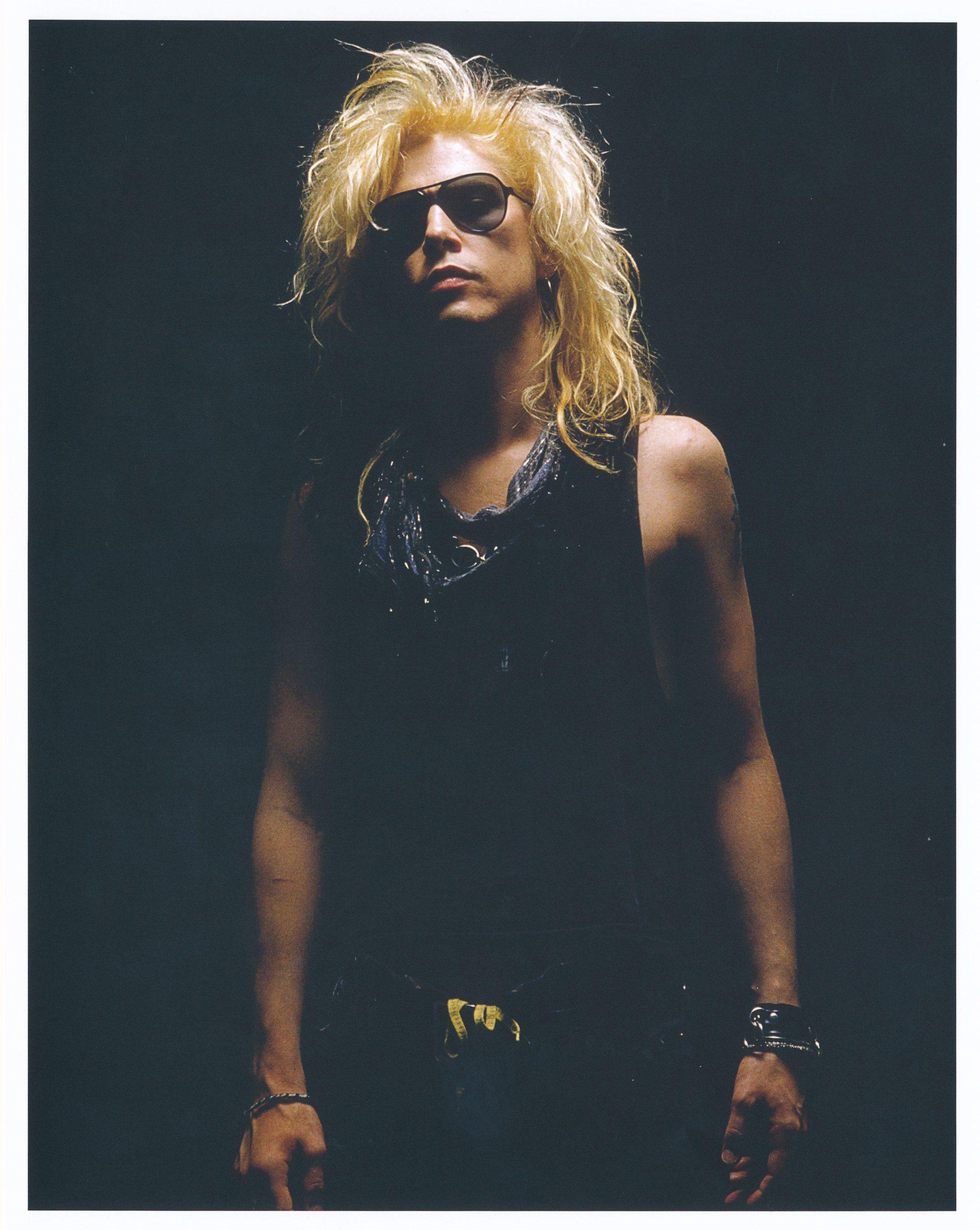 Guns N' Roses was officially announced as the headliner of Coachella on January 4, 2016, with KROQ reporting Slash and Duff McKagan were rejoining the band.
On March 25, 2016, the band announced 21 cities as part of a North American tour, dubbed the Not in This Lifetime… Tour.
During the band's show of July 6, 2016, in Cincinnati, former drummer Steven Adler joined the band on drums for "Out ta Get Me" and "My Michelle".
He would later join the band at shows in Nashville, Los Angeles and Buenos Aires.
The tour featured additional guest performers, including Sebastian Bach, Angus Young, Billy Gibbons and Dave Grohl.
By the end of the tour in December 2018, the tour had grossed $563.3 million, making it the then second-highest grossing tour, behind U2's U2 360° Tour.
In 1986, Aerosmith's Joe Perry stated "Guns N' Roses is the first band since Led Zeppelin that make [him] think of Led Zeppelin."
Country musician Steve Earle stated in 1989 that "Guns N' Roses are what every L.A. band pretends to be".
Ozzy Osbourne stated in 2010 that Guns N' Roses could have been "the next Rolling Stones" if the classic lineup stayed together.
This mixtape is dedicated to all the kids who wear H&M Guns N' Roses T-shirts and hoodies without knowing anything about the band and its music.
DAW : Harrison Mixbus
D/A Converter : SSL 2+
Cassette Deck : Nakamichi 682zx
C-90 Cassette Tape used : Sony UX-S 90 (1990-92) Type II
Suggested Cassette Tape : Any 80's/early 90's Maxell, Sony or TDK C-90 Type I or II cassette tape (with some extra time for side A)