Share
Nevermind is the second studio album by Seattle's rock band Nirvana.
It was released on September 24, 1991, by David Geffen Company Records.
Produced by Butch Vig, it was Nirvana's first release on a major label, as well as the first to feature drummer Dave Grohl.
On September 24, 1991, an other important album was also released…
Red Hot Chili Peppers' Flea :
"Nevermind and Blood Sugar Sex Magik came out the same day.
I remember being so excited because I felt like we had made our greatest record.
I would put on the radio and keep listening to hear Give It Away, but I kept hearing this Nirvana song and was like, 'God, that's a great fucking song'.
But are they going to play Give It Away ?
And then they turned out to be the greatest band in the world."
With a budget of $65,000, recording for Nevermind took place at Sound City Studios in Van Nuys, California [and Smart Studios in Madison, Wisconsin, for the song "Polly", featuring Nirvana's former drummer Chad Channing (cymbal crashes)] in May and June 1991.
Nevermind became an unexpected critical and commercial success.
In January 1992, it reached number one on the US Billboard 200; during this time it was selling approximately 300,000 copies a week.
Nevermind is often credited with initiating a resurgence of punk culture among teenagers and young adults of Generation X.
In addition, it was responsible in part for bringing both grunge and alternative rock music to a mainstream audience and ending the dominance of hair metal.
The album has sold over 30 million copies worldwide, making it one of the best-selling albums of all time.
At the end of the recording session, Butch Vig and the band were unhappy with Vig's initial mixes, and decided to bring in someone else to oversee the mixing.
DGC supplied a list of possible options, including Scott Litt (known for his work with R.E.M.) and Ed Stasium (known for his work with the Ramones and the Smithereens).
Cobain was concerned about bringing in well known producers, and instead chose Andy Wallace, who had co-produced Slayer's 1990 album Seasons in the Abyss.
Wallace's mixes most notably altered the drum and guitar sounds compared to Vig's mixes.
After the release of Nevermind, members of Nirvana expressed dissatisfaction with the production for its perceived commercial sound.
Cobain said :
"Looking back on the production of Nevermind, I'm embarrassed by it now.
It's closer to a Mötley Crüe record than it is a punk rock record."
To capture a more abrasive and natural sound, they hired engineer Steve Albini to record their 3rd album In Utero.
Surprising as it may seem, one of the only person willing to stand up for Vig's mix of Nevermind turns out to be … Steve Albini :
"While we were working on In Utero, the band would occasionally play other recordings of theirs in the control room for reference, or when trying to describe a part to one another.
They had a cassette of the rough (Butch Vig) mix of Nevermind, and it sounded maybe 200 times more ass-kicking than what I remember of the released version.
Make no mistake about it, Butch Vig was an excellent engineer and had a good, sympathetic relationship with all the noisy bands he recorded in the 80's.
Those Killdozer, Appliances and Laughing Hyenas records all sounded fantastic and suited the bands perfectly.
This version sounded like that, and that was obviously why they wanted to work with him."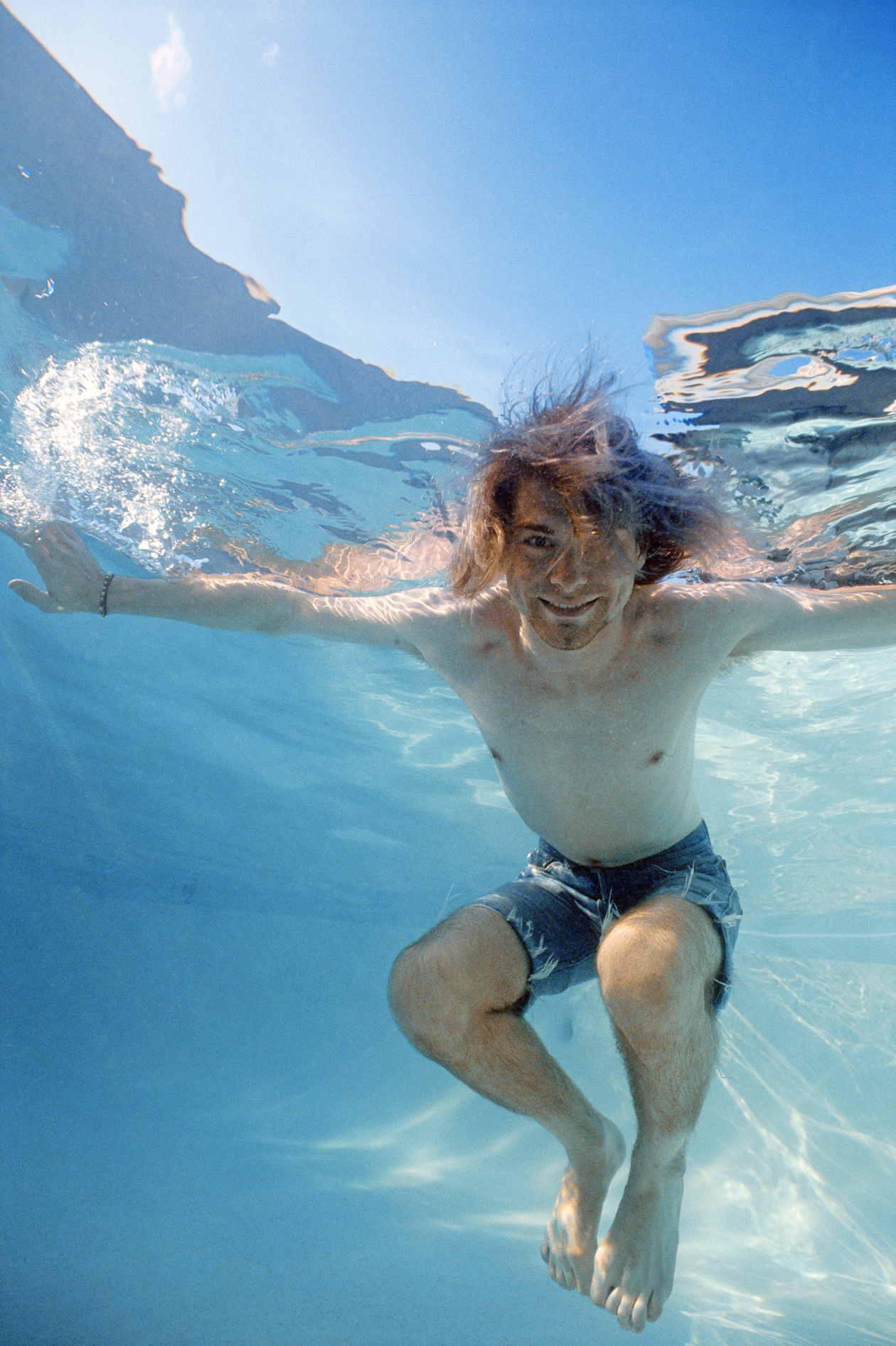 Butch Vig's original – pre-Wallace mix – of Nevermind among other materials, as been used and remastered to make this mixtape… enjoy !
DAW : Harrison Mixbus
D/A Converter : Schiit Bifrost 2
Analog Signal Flow : McIntosh MA-6200
Cassette Deck : Nakamichi 682zx
C-90 Cassette Tape used : Sony UX-S (1990-1992) Type II
Suggested Cassette Tape : Any 80's/early 90's Maxell, Sony or TDK C-90 Type I or II