Share
Small Axe is a British anthology film series, created and directed by Steven Rodney "Steve" McQueen. The anthology consists of five films which tell distinct stories about the lives of West Indian immigrants in London from the 1970's to the 1980's. The title references a proverb – "If you are the big tree, we are the small axe" – that was popularised by Bob Marley in his 1973 song Small Axe.
Steve McQueen, who is of Trinidadian and Grenadan descent, was born in West London in 1969. His parents were members of the Windrush generation : the inaugural group of West Indians to settle in Britain in the mid-century.
1. Mangrove with Letitia Wright, Malachi Kirby, Shaun Parkes, Rochenda Sandall, Nathaniel Martello-White, Darren Braithwaite, Richie Campbell, Sam Spruell & Samuel West.
2. Lovers Rock with Amarah-Jae St. Aubyn, Shaniqua Okwok, Micheal Ward & Kedar Williams-Stirling.
3. Red, White and Blue with John Boyega, Steve Toussaint, Neil Maskell & Stephen Boxer.
4. Alex Wheatle with Sheyi Cole, Asad-Shareef Muhammad & Robbie Gee.
5. Education with Kenyah Sandy, Sharlene Whyte, Tamara Lawrance, Daniel Francis, Josette Simon, Naomi Ackie, Jo Martin, Kate Dickie & Stewart Wright.
When Mangrove premièred in the U.K., in mid-November 2020, many young Black British people expressed anger that they had not encountered the history in school.
The New Yorker : The Sensuality and Brutality of Steve McQueen's "Small Axe"
This mixtape is a tribute to Steve McQueen's Small Axe anthology film series.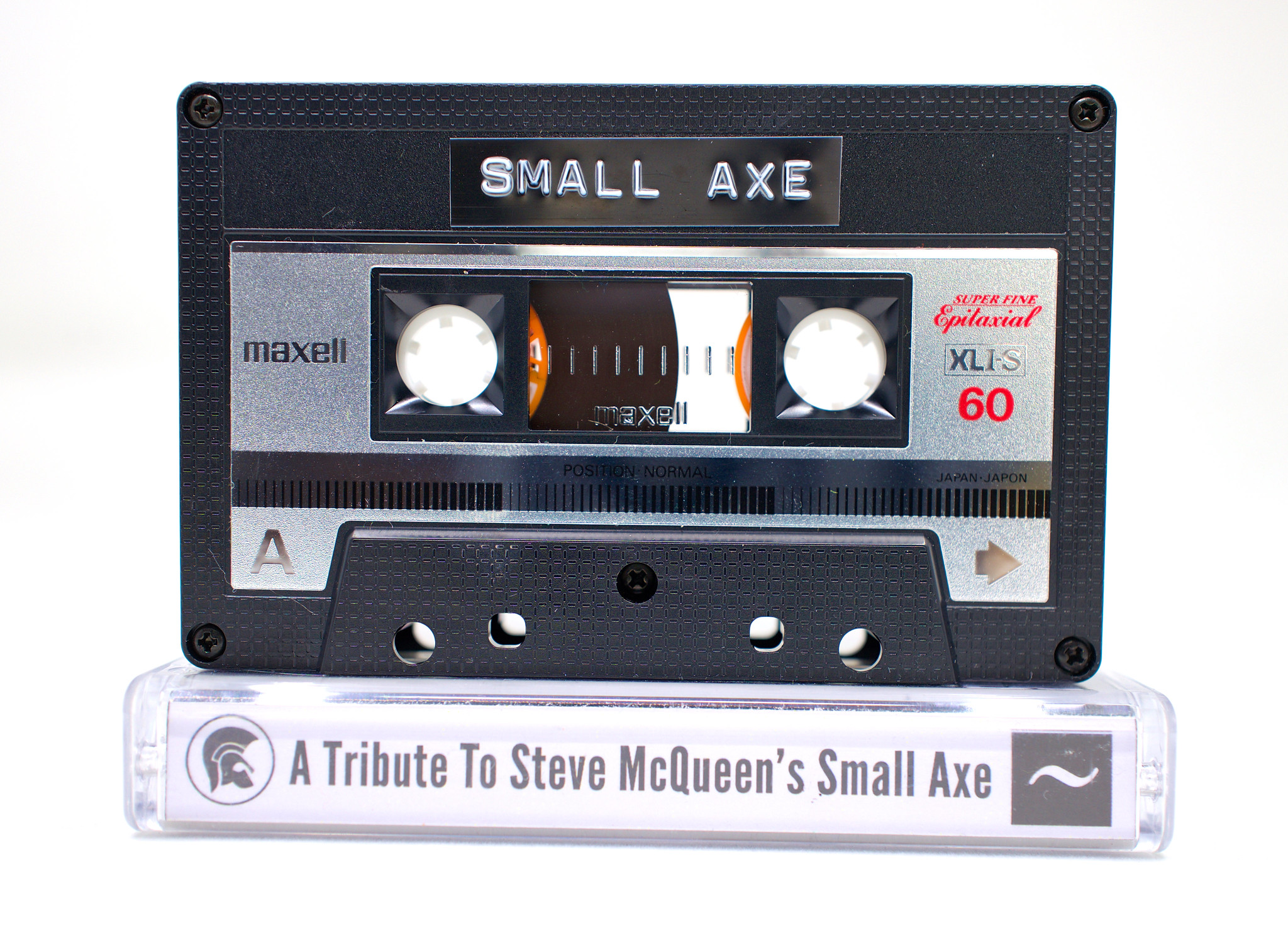 DAW : Harrison Mixbus
D/A Converter : Schiit Bifrost 2
Analog Signal Flow : McIntosh MA-6200
Cassette Deck : Nakamichi 682zx
C-90 Cassette Tape used : Maxell XLI-S (1982-86) Type I
Suggested Cassette Tape : Any 80's/early 90's Maxell, Sony or TDK C-90 Type I or II cassette tape (with enough extra time for both sides)