Share
Pink Floyd : Live at Pompeii is a 1972 concert documentary film directed by Adrian Maben and featuring the English rock group Pink Floyd performing at the ancient Roman amphitheatre in Pompeii, Italy.
Although the band perform a typical live set from the era, there is no audience beyond the basic film crew.

The main footage in and around the amphitheatre was filmed over four days.
The performances of "Echoes", "A Saucerful of Secrets", and "One of These Days" were filmed from 4 to 7 October 1971, in October 1971, using the band's regular touring equipment, including a mobile 8-track recorder from Paris (before being bumped up to 16-track in post-production).
The remaining songs were filmed in Studio Europasonor, Paris, from 13–20 December and can be distinguished by the absence of Richard Wright's beard.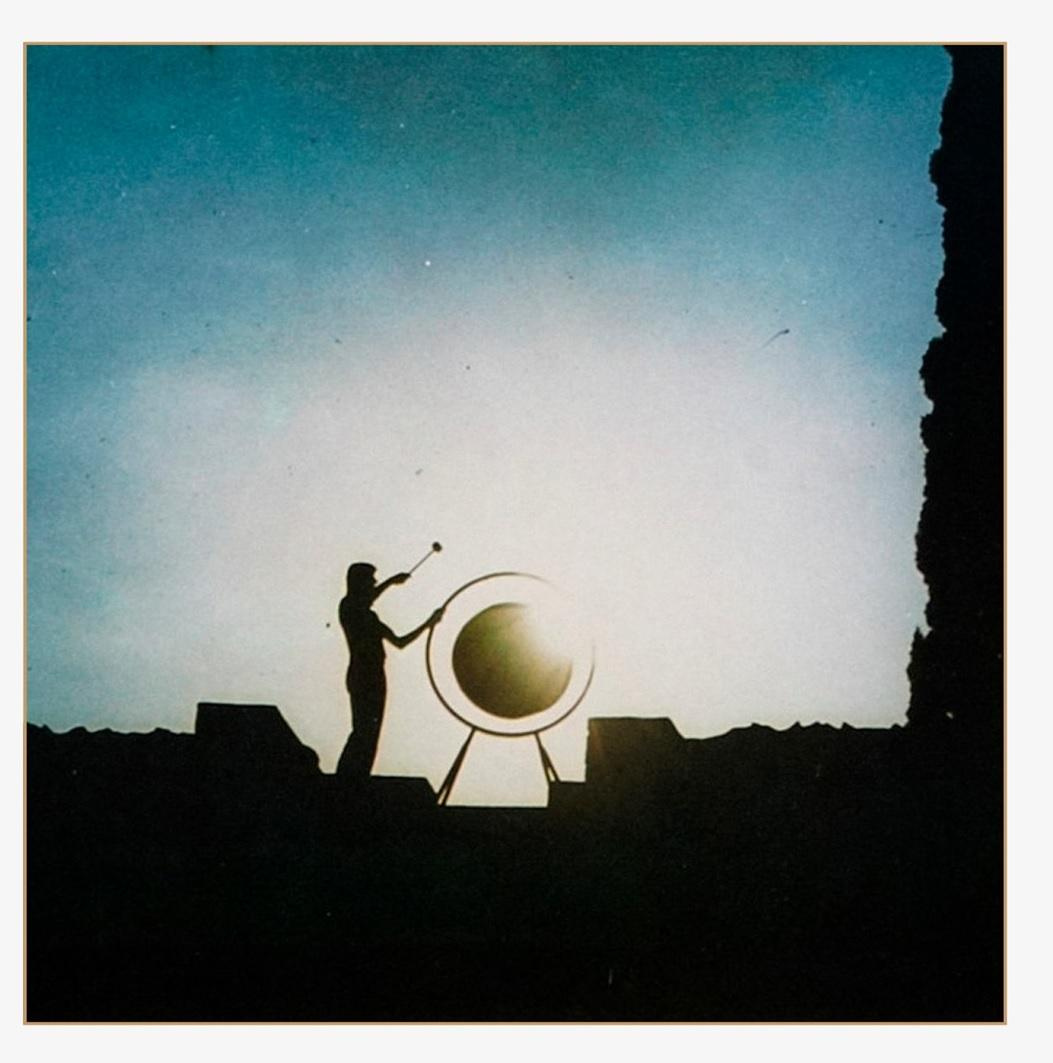 The choice of material was primarily the band's, but while Adrian Maben realised it was important to include material from the band's new album Meddle, he was also keen to include "Careful with That Axe, Eugene" and "A Saucerful of Secrets", as he felt they would be good numbers to film.
The band insisted on playing live, and brought their regular touring gear with them.
Their roadie, Peter Watts, suggested that the 8-track recorder would produce a sound comparable to a studio recording.
In addition, the natural echo of the amphitheatre provided good acoustics for the recording.
The equipment was carried by truck from London and took three days to reach Pompeii.
When it arrived, it was discovered there was insufficient power to drive the equipment correctly.
This problem plagued filming for several days, and was finally resolved by running a lengthy cable from the local town hall.
Adrian Maben closed all the entrances to the amphitheatre, but a few children managed to sneak in and were allowed to watch the filming quietly from a distance.
Radiohead were noted for being fans of the film and regularly watched it when on tour.
According to bassist Colin Greenwood, his brother Jonny made the whole band watch the film, saying "now this is how we should do videos".