Share
30 years after their first concert on March 12th, 1992 – mind the precision –  in the cafeteria of Wright State University (Dayton, Ohio), let me introduce you to my new  mixtape, to experience the history of a band that quit existing very suddenly in May 1997.
Only 5 years after this famous concert, the guitarist-singer of Brainiac [3RA1N1AC], Tim Taylor, was killed in a tragic car accident while his band was about to release its fourth album on a major label (Interscope Records).
The band's career comes to an abrupt halt after a noticed passage on the independent labels Grass Records, Touch & Go and Amphetamine Reptile and just before  its "big break".
Brainiac [3RA1N1AC], guided by Kim Deal (The Pixies / The Breeders), Eli Janney (Girls Against Boys), Steve Albini and Jim O'Rourke, is known for having influenced bands like At the Drive-In, Death Cab for Cutie, The Faint, The Mars Volta, Nine Inch Nails, etc.
In short, an essential rock band to (re)discover…
Brainiac [3RA1N1AC], The King of Pop !
 Brainiac (stylized as 3RA1N1AC) was formed in Dayton, Ohio, United States in January 1992 with vocalist, guitarist and keyboard player (particularly Moog synthesizers) Tim Taylor (July 20, 1968 – May 23, 1997), bassist Monostereo (Juan Monasterio), guitarist Michelle Bodine and drummer Tyler Trent.
On March 12th, 1992 the band played its first show at the Wright State University's cafeteria, under the name We'll Eat Anything.
After a slew of singles, they released their debut album, Smack Bunny Baby, on Grass/BMG Records in 1993.
Bonsai Superstar – with John Schmersal on the guitar replacing Michelle Bodine – followed the next year.
In 1995 they played on the Lollapalooza side stage and recorded four songs in the UK for the BBC Radio 1 Peel Sessions.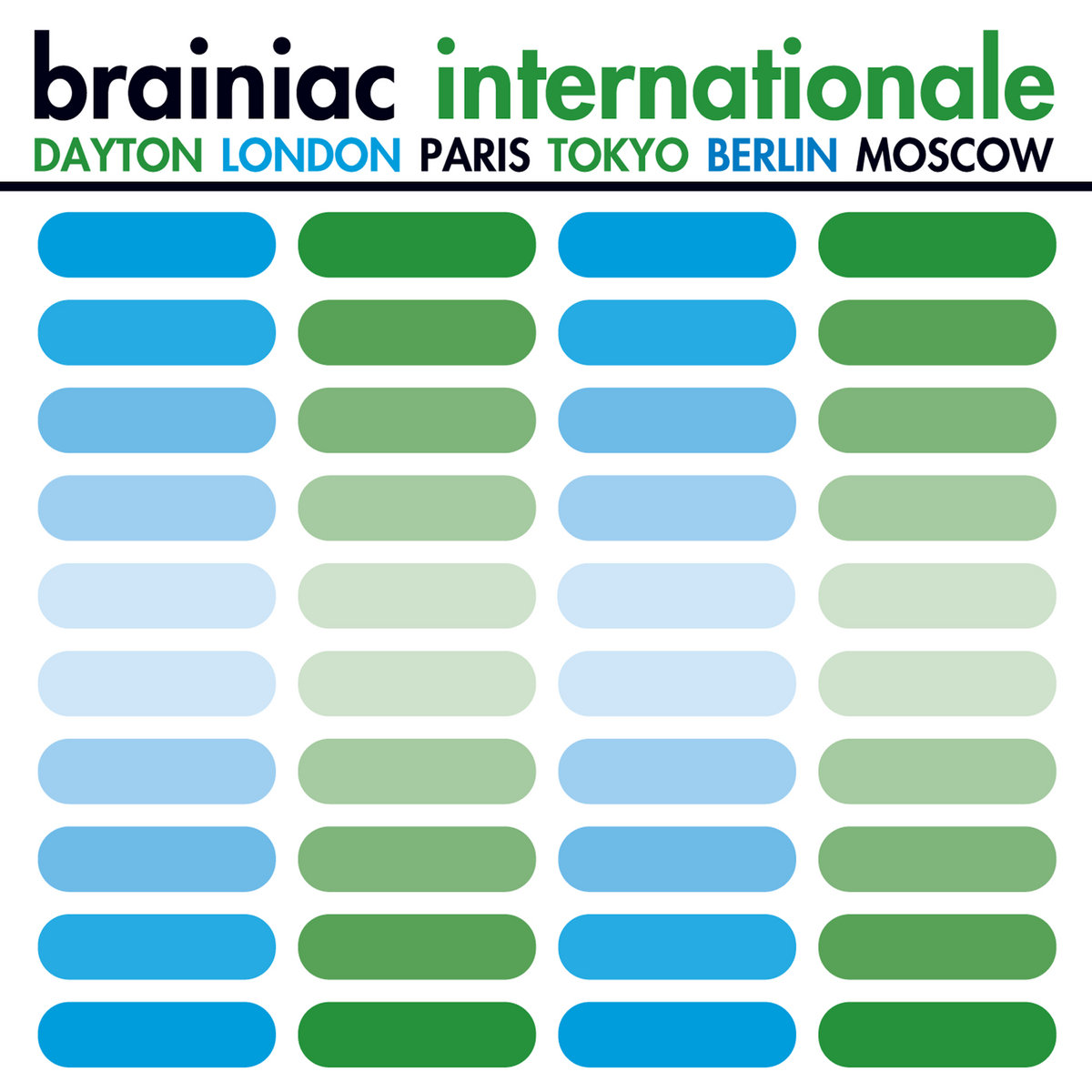 They joined Touch and Go Records and released Internationale 7″ single/EP, produced by Kim Deal (of The Breeders).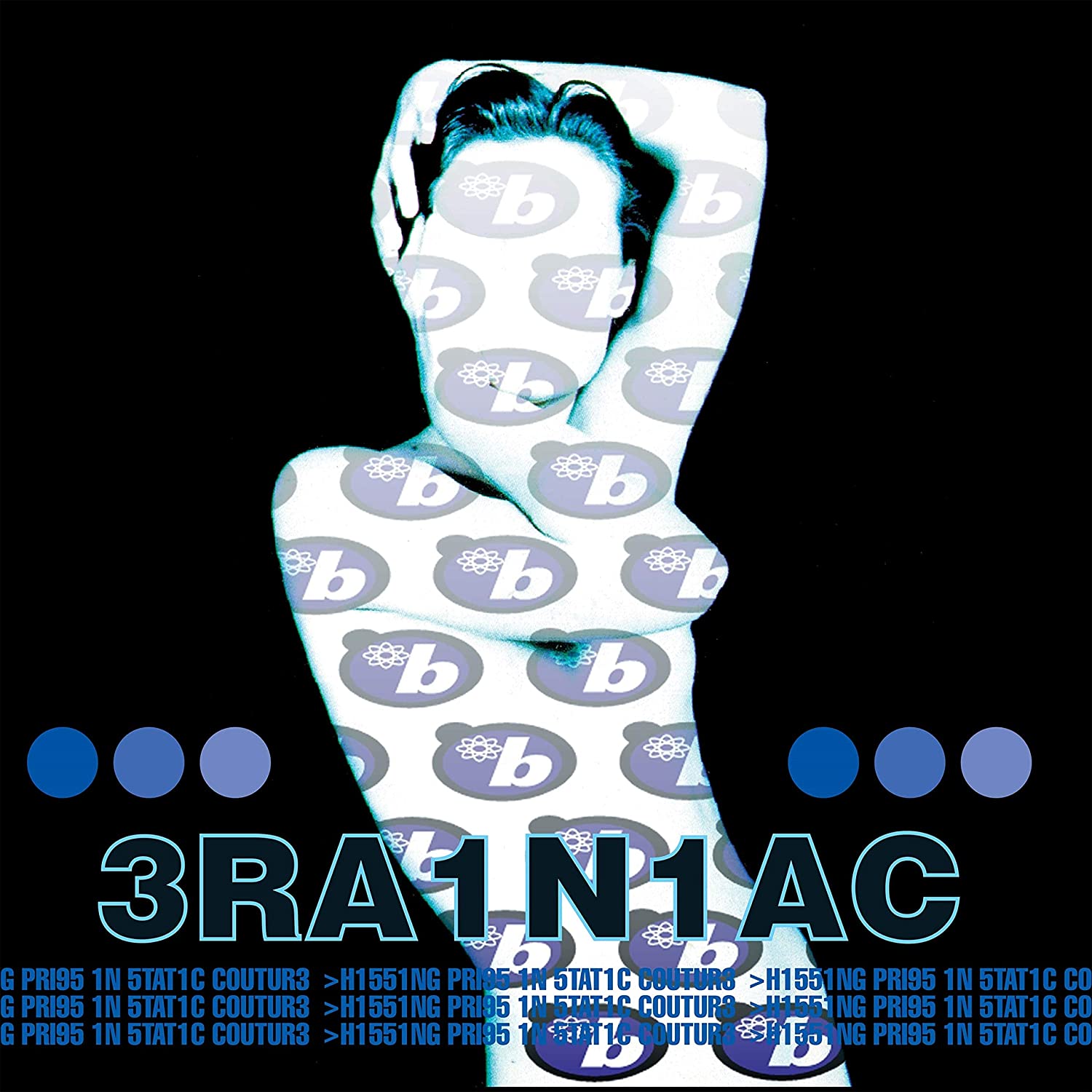 The following year, their third album Hissing Prigs in Static Couture was released on Touch & Go Records, including the single "Nothing Ever Changes" recorded by Steve Albini.
All three of their albums were produced by Eli Janney (Girls Against Boys).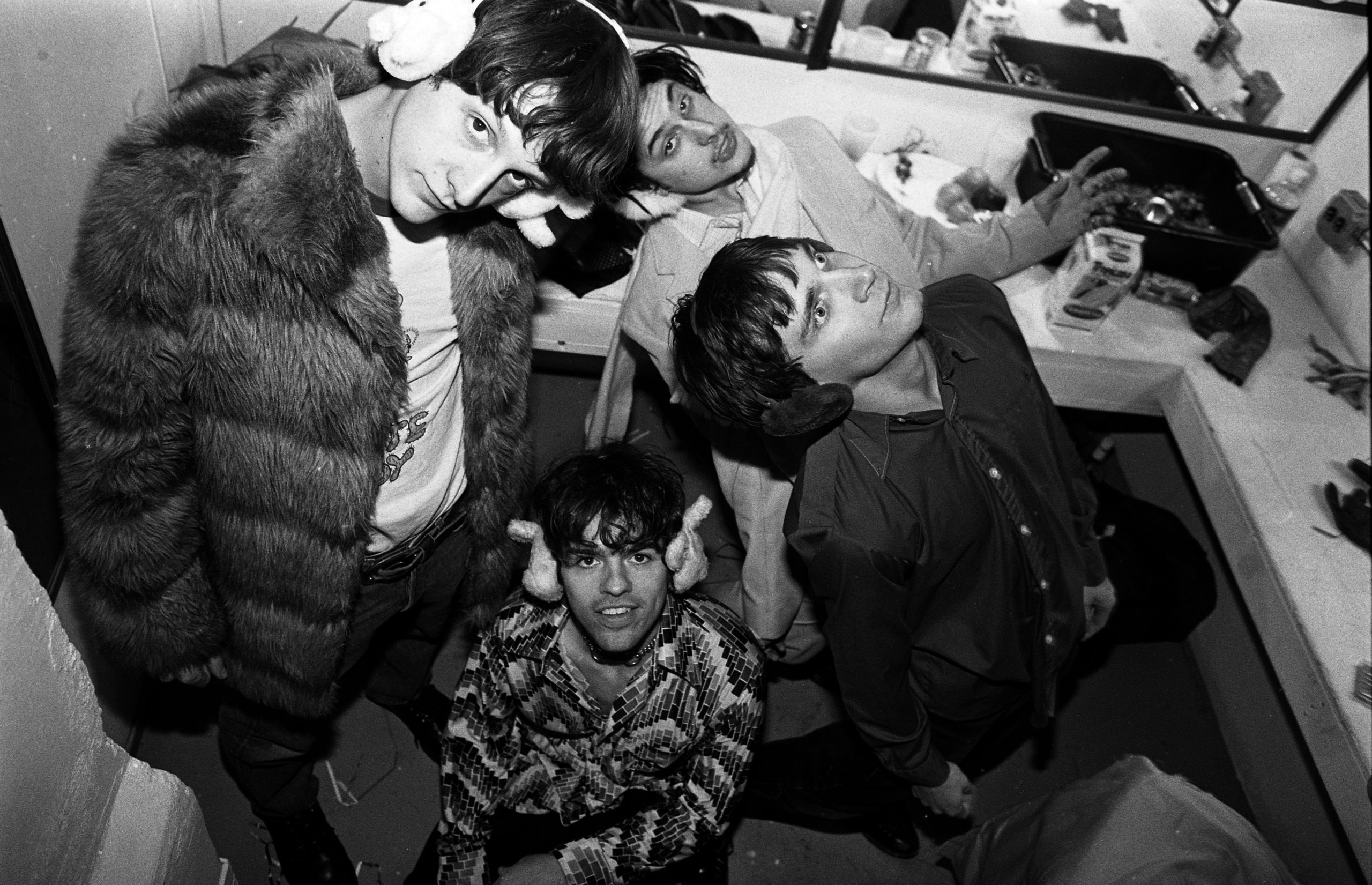 Brainiac got viral after their live act opening tours for Beck, The Breeders and The Jesus Lizard and received offers from major labels.
In 1997 they released an electronic-based EP called Electro-Shock for President, produced by Jim O'Rourke, which turned out to be their last record ; Taylor was killed in a car accident on May 23rd, 1997 during the pre-production of their fourth album, which was planned to come out on Interscope Records.
The group soon broke up.
A benefit show featuring The Breeders and Guided By Voices took place a few months later.
In early 2019, a documentary entitled Transmissions After Zero  and premiered at SXSW, was released by Brooklyn-based director Eric Mahoney — with funding help from fellow Ohioan Trent Reznor and actor Mark Hammill (Luke Skywalker) — and received praising reviews.
Telling the story of a band which nearly made it big, the documentary included several live performances with their close friend Tim Krug, including New York, Los Angeles and their hometown of Dayton, Ohio.
It also covers interviews with Fred Armisen (who played drums in Chicago band Trenchmouth before his "SNL" and "Late Night with Seth Meyers" career), sound engineer Steve Albini, The National's Matt Berninger, former Hole/The Smashing Pumpkins bassist Melissa Auf der Maur, The Jesus Lizard's David Yow and many more.
Members of Brainiac also appeared on an episode of Conan Neutron's Protonic Reversal to discuss the career of the band, the death of Tim Taylor and the documentary.
This mixtape is dedicated to Tim Taylor.
Requiescat in pace.
DAW : Harrison Mixbus
D/A Converter : Schiit Bifrost 2
Analog Signal Flow : McIntosh MA-6200
Cassette Deck : Nakamichi 682zx
C-100 Cassette Tape used : TDK SA 90 (1985) Type II
Suggested Cassette Tape : Any 80's/early 90's Maxell, Sony or TDK C-90 Type I or II